October 27, 2016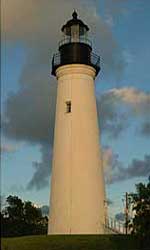 PORT ISABEL LIGHTHOUSE UNDERGOES RENOVATION
Starting on Monday, October 31, the historic Port Isabel lighthouse will be undergoing renovations by the Texas Parks & Wildlife Department. The project includes maintenance and restoration inside and outside the 1853 structure.
The Lighthouse Keepers Cottage, which houses the Visitors Center and the Port Isabel Chamber of Commerce, will remain open. Visitors may take advantage of the Lighthouse artifacts on display in the Keepers Cottage, browse the information displays or buy tickets to the Treasures of the Gulf Museum and the Port Isabel Historical Museum., TPWD anticipates the project will be completed by the end of June, 2017, during which time the lighthouse will be closed.
For more information, contact the Museums of Port Isabel at museumdirector@copitx.com, 956/943-7602.