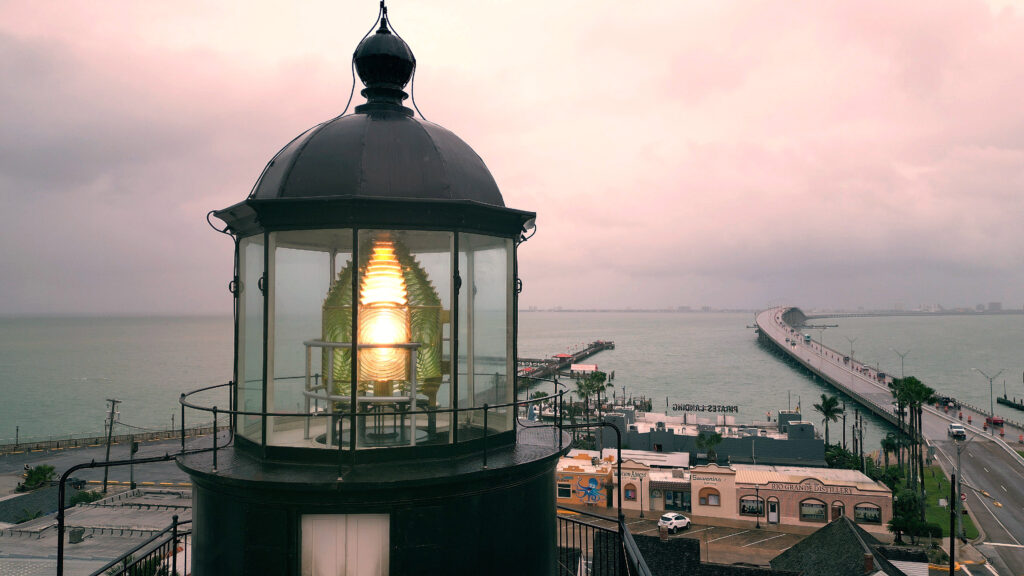 RESERVE your date and time for a group tour of the historic Port Isabel Lighthouse.
Only groups of 10 or more qualify. NO refunds. Sales are final*, weather permitting, (rain outs may be rescheduled). Payment due before tour begins. Credit or debit card only accepted. Be sure to have an accurate group count and arrive on time. Includes orientation and self-guided tour. No food, drinks or chewing gum allowed. No backpacks or bags. No pencils, pens, markers, crayons or sharp objects allowed. TOUCHING THE 3rd ORDER FRESNEL LENS IS PROHIBITED.
Kinder – 1st grade (must be 5 years old). A minimum of two (2) adults per five (5) students.
2nd – 12th grade: Two (2) adults for every ten (10) students. Head Start and Pre-K: Not allowed. Teachers pay same rate as students.
The Port Isabel Lighthouse is a Texas Historical Commission State Historic Site.
421 E. Queen Isabella Blvd., Port Isabel, Texas 78578
W: portisabellighthouse.com • E: info@copitx.com
P: (956) 433-1015