OPEN FOR TOURS
The historic Port Isabel Lighthouse is open to the public, weather permitting*. Hours: Daily, 9 a.m. to 6 p.m. (Summer Hours: Daily, 10 a.m. to 9 p.m., Memorial Day – Labor Day). Last ticket sold 30 minutes before closing. Tickets may be purchased at the Lighthouse or the Keeper's Cottage. Credit or debit card only. (*The Lighthouse closes during wet weather events for safety purposes. On high wind days, the upper catwalk may be closed for safety).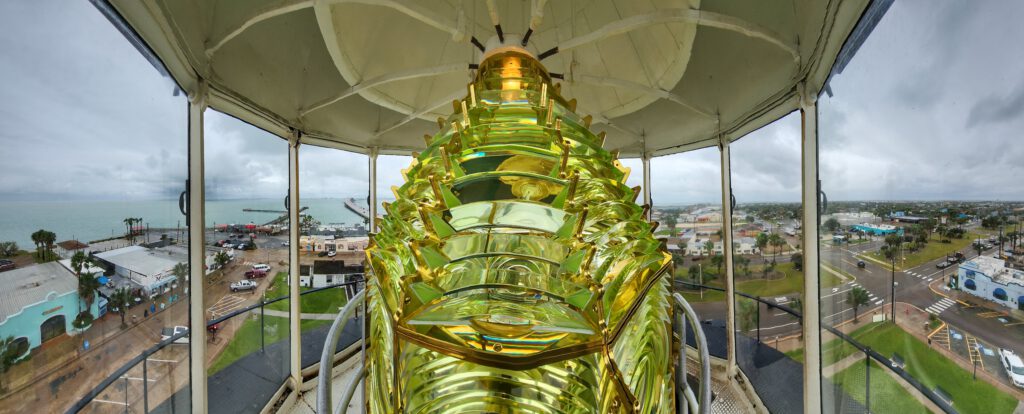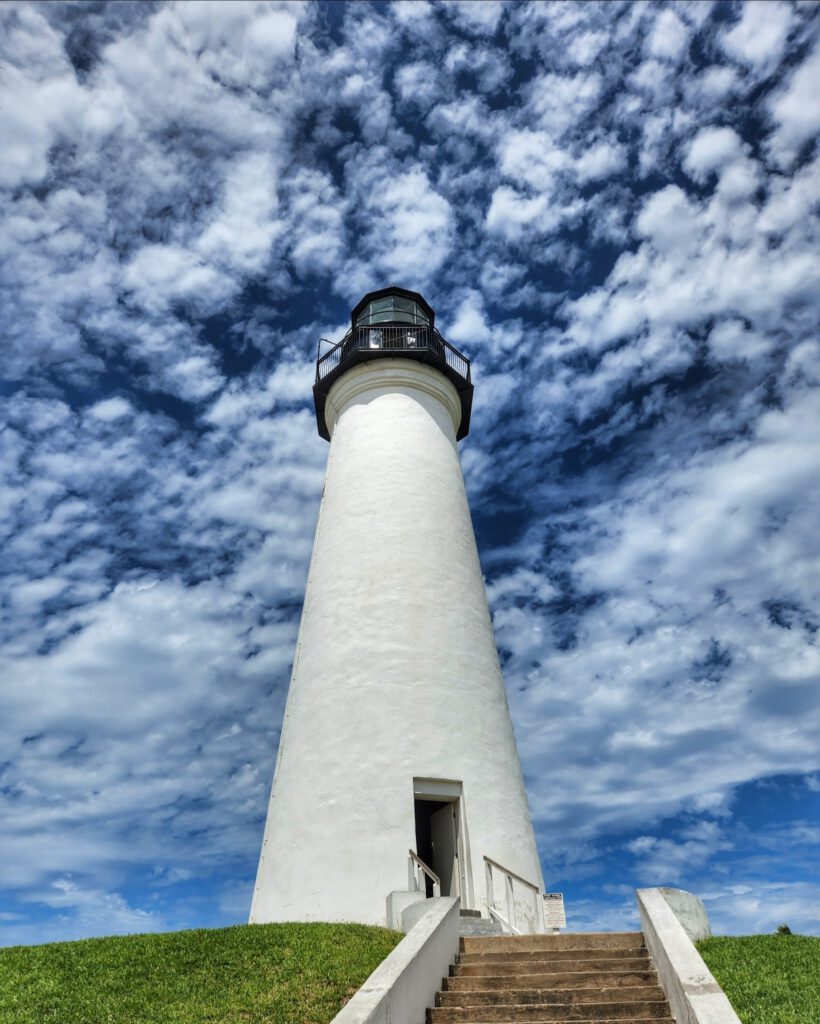 Tours of the Lighthouse are self-guided. Groups of ten or more may request an orientation at the base of the Lighthouse or in the Visitor Center.
The 3rd Order Fresnel Lens is on public display at the top of the Lighthouse. It will be illuminated nightly to a soft glow and will be fixed (not rotating). Visitors are asked to not touch as it causes damage. Your respect of the Lens will help preserve it and access to it for future visitors.
TICKETS
Ticket prices are $5.00 (adults); $4.00 (seniors 55+); $3.00 (children 5 – 12 yrs.) Purchase tickets at the Keeper's Cottage Visitor Center or at the Lighthouse during open hours. (956) 943-0735.
A FEW RULES
• Visitors will have a unique opportunity to see the beautiful 3rd Order Fresnel Lens up close but are asked to not touch as it will damage the surfaces. Finger prints and oils left behind on the surface of the lens and the brass frame can cause scratches and cloudiness to the surface.
• Children must be 5 years old to tour the lighthouse. A child may not be carried by an adult up or down the stairs.
• Hand sanitizer will be available at the Lighthouse and all guests are advised to sanitize their hands before and after their tour.
LIGHTHOUSE PARK
Open to the public.
KEEPER'S COTTAGE VISITOR CENTER
Daily, 9 a.m. to 5 p.m. Restrooms open during open hours. (956) 943-0735.
HOLIDAY LIGHTHOUSE & VISITOR CENTER CLOSURES
Closed Thanksgiving, Christmas & New Year's Day.
The Port Isabel Lighthouse is a
Texas Historical Commission
State Historical Site.